Hey guys!I'm Rin, and I manage this blog named【Eat, Play, Travel】
In this article, I introduce an Italian restaurant in Saijo City 🇮🇹 .
The restaurant is called "Piatto Cerchio(ピアット チェルキオ)."🍽
I googled "Saijo Italian" and fond it. 🔍
About "Piatto Cerchio":ピアット・チェルキオ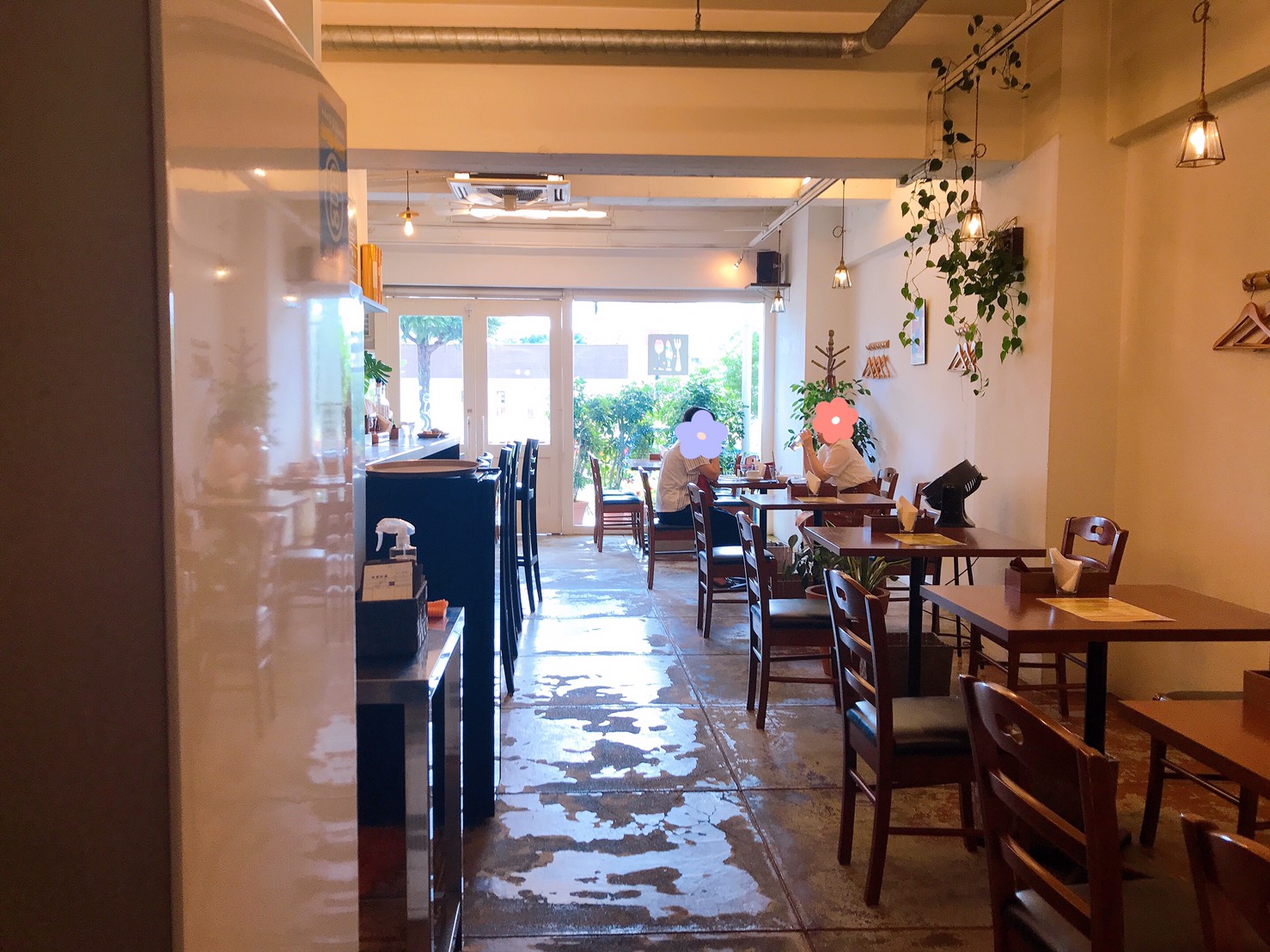 Piatto Cerchio is located near the Youme Town Higashi Hiroshima branch.
It is cool & stylish Italian restaurant.🇮🇹
They use good and fresh fishes which they buy on that day. 🐟
There are wins on the shelf.
How about drinking good tasted win with dinner or lunch?? 🍷
Lunch Menu ❤️
Lunch Time on weekday:11:30-14:30
Lunch Set is included ①Salad with row ham ②Special Focaccia ③ Main Pasta ④ Drink. It costs about 1,300YEN 🥗🍝🥖
You can add dessert (+ 350YEN)☺️❤️
↓ Today's lunch is Below ↓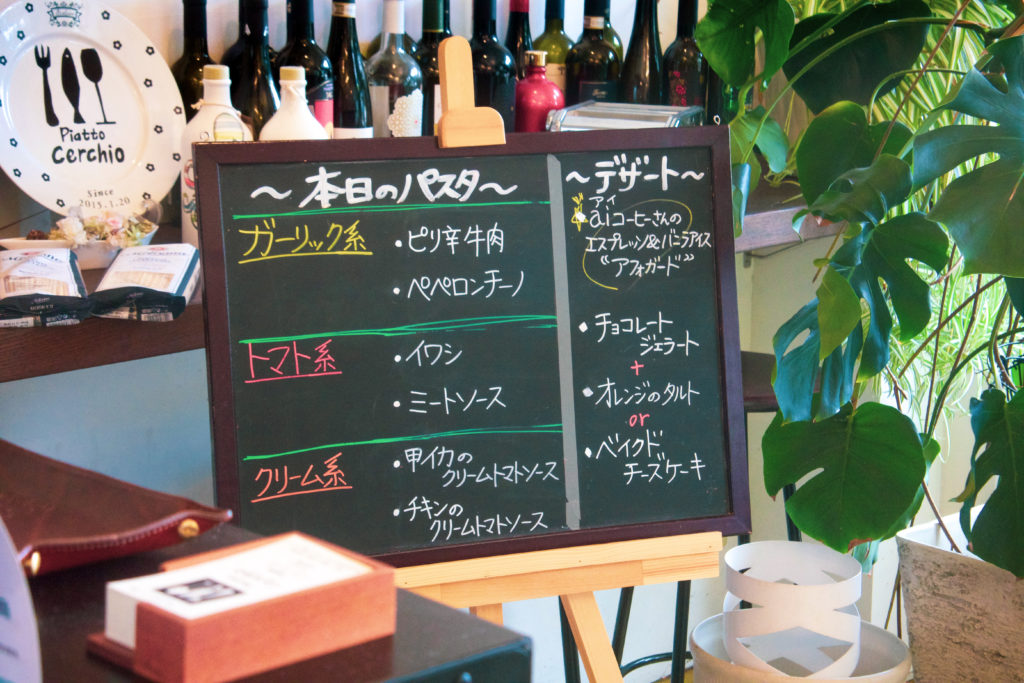 I love spicy dishes, so I choose "Pasta with spicy beef" & "Chocolate gelat & Cheese cake."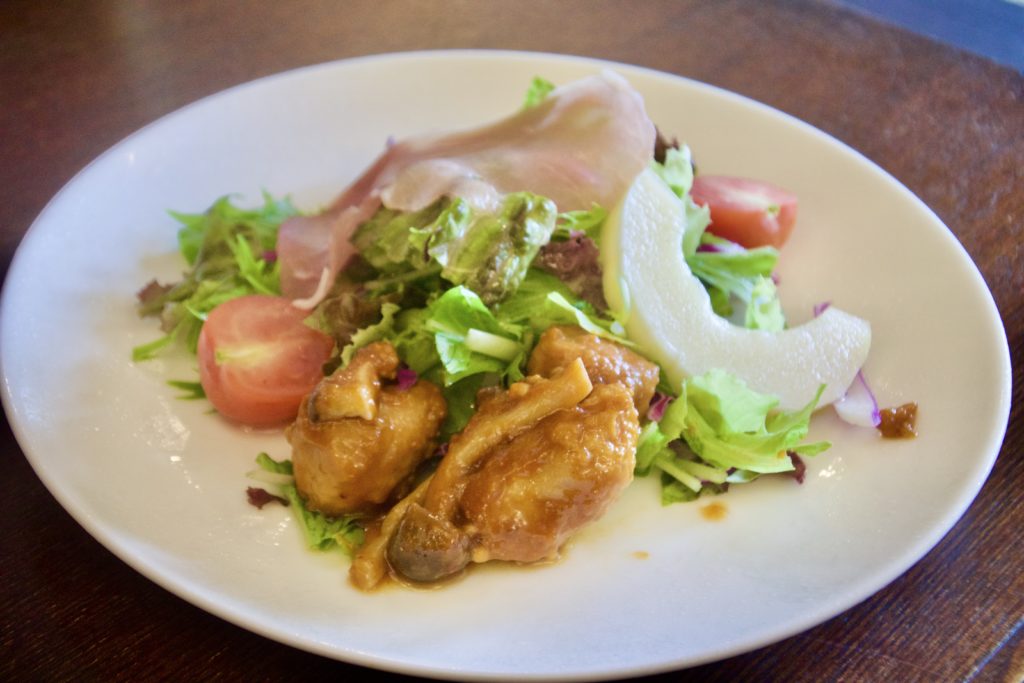 I ordered and after some seconds, they served this salad and focaccia.😇
I felt that vegitables were so fresh. 🥗 It was cold and good!
Focaccia was like normal bread. It tasted salty & good ◎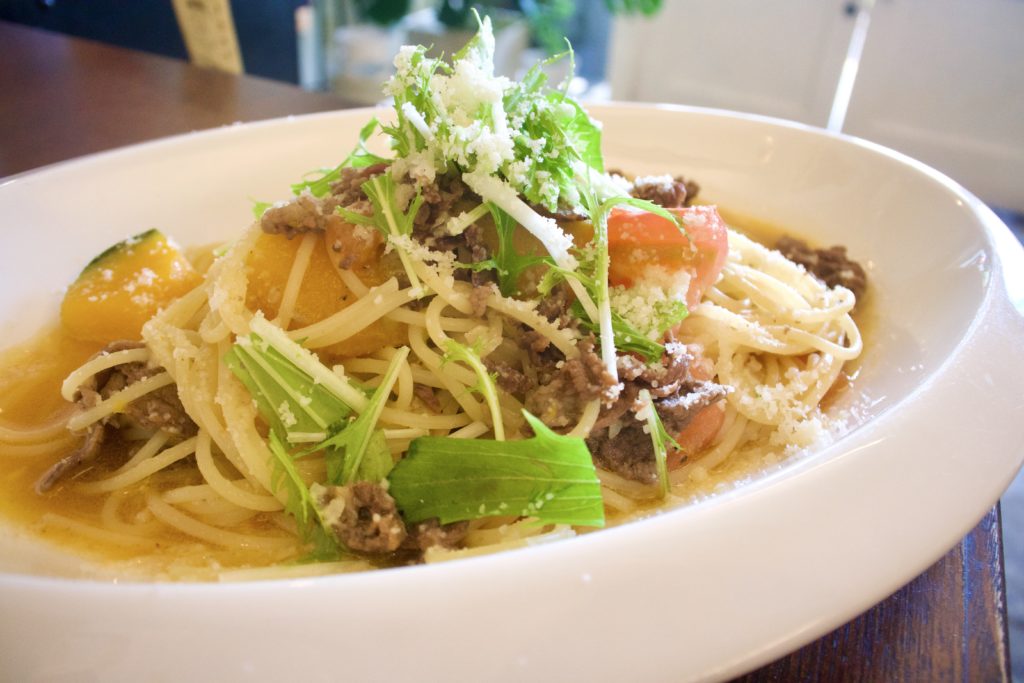 Pasta noodle is very thin. Beef, Mizuna, Pumpkin, Tomato…it sounds strange hehe 😌
I love spicy things so I didn't expect the "spicy" pasta, …
But It was really spicy❣️ I loved this Pasta.
Of course it is delicious not only spicy 🙂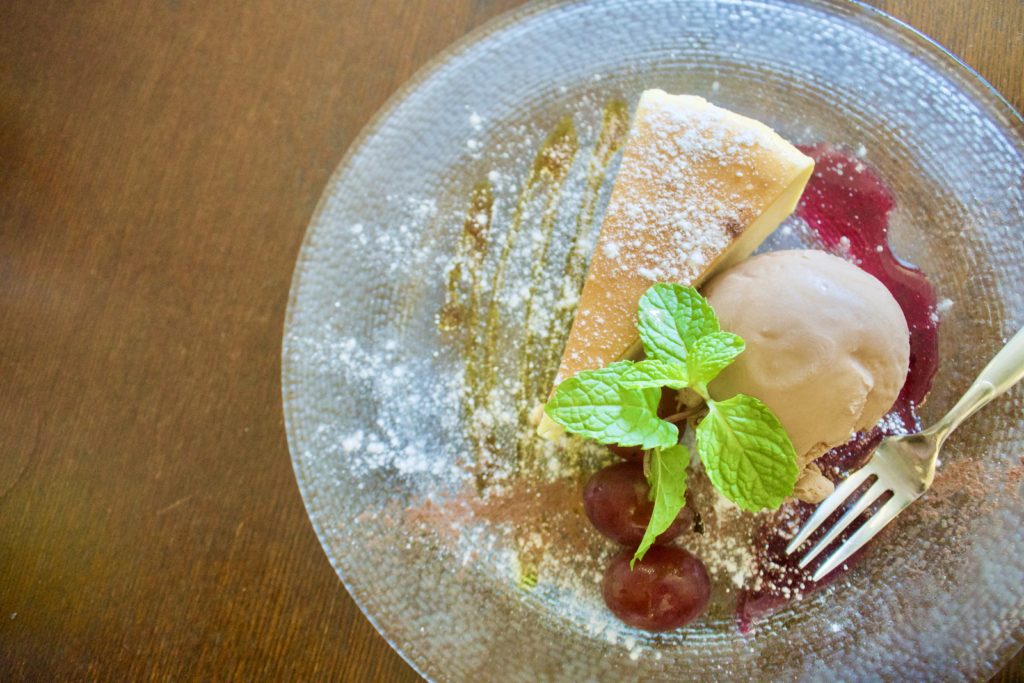 I was already full, but they keep serving. (because I ordered dessert 😋)
I loved this Chocolate Gelato❗️❗It was veryyyyyy fluffy.
Cheese cake was also very sweet and good with berry souse. 🍰
It is also good grapes 🙂
I loved this lunch set! 🙏
Information
Name:Piatto Cerchio(ピアット チェルキオ)
HP:https://piatto-cerchio.com/
Time:[Lunch] 11:30-14:30 [Dinner] 17:30-22:00
     [Lunch on Holidays] 11:30-13:30
Date:Every Tuesday is closed.
Tel:082 490 4646
Address:Yokoyama Building 1, 1-3-33, Saijo Doyomaru, Higashihiroshima City, Hiroshima
Message from Rin
In this article, I introduced "Piatto Cerchio" which it took 2-3 min. from Youme town Higashihiroshima branch.
When I visited it, there are other 2 girl's groups👩 ❤️
The both of outside & inside are simple, open, stylish and cool, then you can use this restaurant for dating and having lunch/dinner with friends 🙂
In this blog, I write about "eat" "play" and "travel."
I am happy if you could see other articles, Thank you!❤️