Hey guys!I'm Rin, and I manage this blog named【Eat, Play, Travel】
If you …
✅ are living in Saijo, Hiagshihiroshima City,
✅ love South eastern Asian food,
✅ and are looking for a place you can buy Vietnamese products,
I recommend you that you come to "Cô Ba Quán" at Jike, Saijo Town.👍
You can get information about "Cô Ba Quán" Supermarket❣️❣️❣️
Vietnamese Supermarket named "Cô Ba Quán"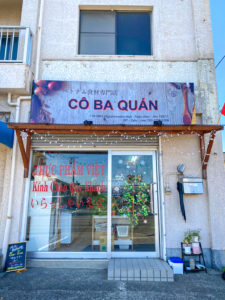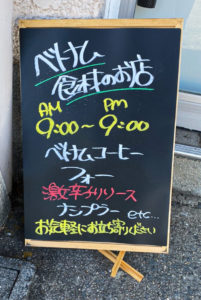 "Cô Ba Quán" is the only Vietnamese Grocery in Saijo, and they just opened November in 2020.
They sell not only Vietnamese things but also other south eastern asian products.
"Cô Ba Quán" means "Ms. Ba Quan" in Vietnamese.
We guess it is the name of the cute Vietnamese owner 🙆‍♀️
Inside the shop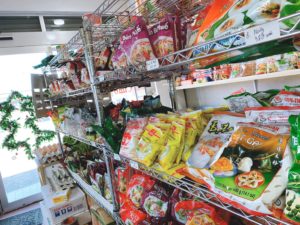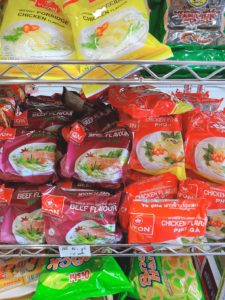 When I enter the shop, the cute owner spoke to me.👩
She thought I was Vietnamese, then she spoke in Vietnamese … 🇻🇳
After she realized that I am Japanese, she started to talk in fluent English & Japanese.
The shop is not large, but there were a lot of kinds of foreign countries' products.
I felt that I was in Vietnam🇻🇳❗️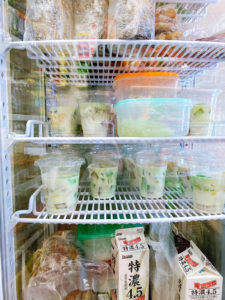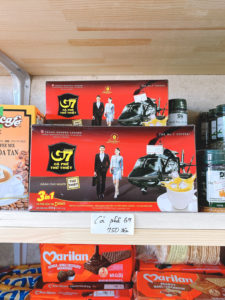 They have Pho Noodles, Korean Cup Noodles, Ingredients of Vietnamese food such as Raw Spring Rolls, Pho, Hot Pot and so on…
They also have something we rarely see in Japan, for example, Frog, Duck, Snake, and so on…😂
I was really excited because we don't see them in Japan!
What I bought today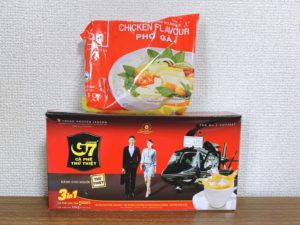 I bought these Pho noodle & Vietnamese Coffee.☕️💓
The Pho noodle costs only 110 yen, and coffee is 750 yen❗️
These are the exactly same as the one what I bought in Vietnam 😳✨
I would like to buy Frog and cook Hot Pot next time🐸🍲
Message From RiN
In this article, I introduced
✅ "Cô Ba Quán" where you can get Vietnamese products in Saijo
✅ Inside of "Cô Ba Quán" shop
✅ What I bought at "Cô Ba Quán"
In this blog, I write about "eat" "play" and "travel."
I am happy if you could see other articles, Thank you!❤️